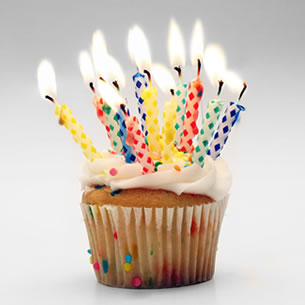 i have plenty of reasons to celebrate today.
for 21 years, god has given me breath each and every morning.
i've lived through two decades of sunrises and sunsets, even though i've taken almost all of them for granted.
miraculously, i'm still kickin' it after 2 near-death car accidents, countless mistakes turned ugly, and many, many broken bones.
i'm loved like no one else i know.
i have powerful legs that take me wherever i need to go (and look alright in shorts!).
i've been given thousands more second chances than i deserve, and i haven't run out yet.
after not being able to leave my bed for weeks, i'm hot on the heels of a half-marathon.
i laugh, and mean it.
i'm headed back to school for a career i can't wait to get my hands in.
god never stops dropping opportunities into my lap, all i have to do is accept them.
i've been left breatheless at the grand canyon, mexican beaches, niagra falls, luray caverns, south beach, st. thomas, and probably more i've already forgotten.
i never have to look far for a reason to smile.
i am constantly thrilled and shocked by the incredible people that flood my life: YOU!
food tastes good. real good.
no more X's of shame at a concert (shameful only because i end up crossing my arms and wiping sharpie all over my boobs...).
the older i get, the more i discover i've had the most incredible friend all along: my mother.
i can't wait for the next 21 years... what's next, god?